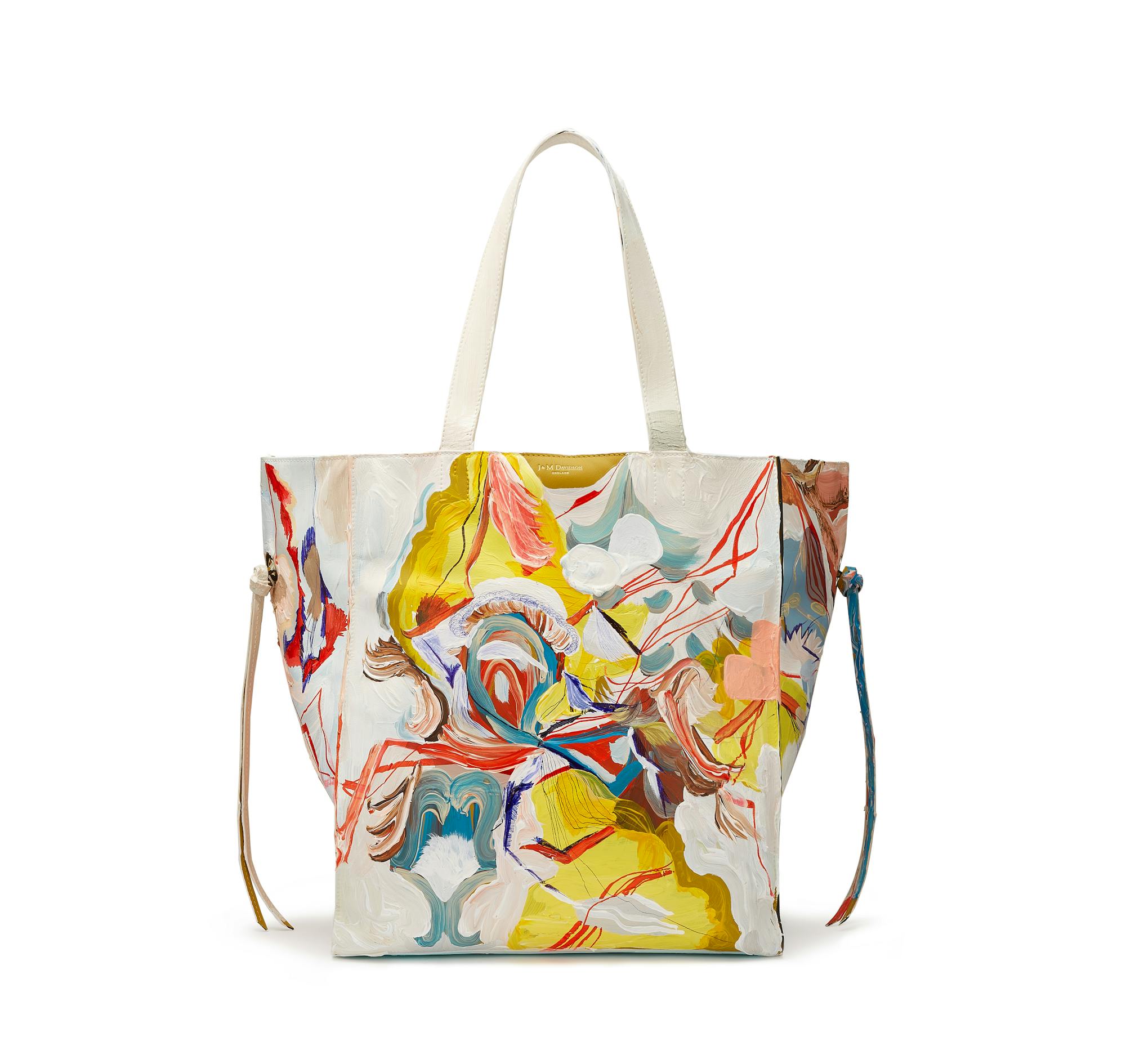 NOSAKHARI LOVES J&M Davidson X Tanya Ling
J&M Davidson has collaborated with trendsetting artist and designer Tanya Ling on these gorgeous hand-painted bags, currently on display at its Mount Street store in Mayfair.
The husband and wife duo behind the company, John and Monique, have been making high-end bags, accessories and clothes for three decades now, and brought an old friend on board for this bold new project. Tanya Ling is a prolific fashion illustrator whose artworks have been purchased by the V&A Museum and whose blue "Lines" paintings for Alex Eagle (creative director and veteran fashion editor) grace the designer's London store as well as her bedroom.
These three pieces are bags from J&M Davidson's A/W 16 line with paintwork by Ling, sharing the abstraction of her "Lines" series but riotously colourful, serving as samples to prospective customers. For a premium fee, customers can commission a similar but entirely unique customisation on a bag from the J&M Davidson collection. Bold, bright and beautiful, these three are on display until January 31st.