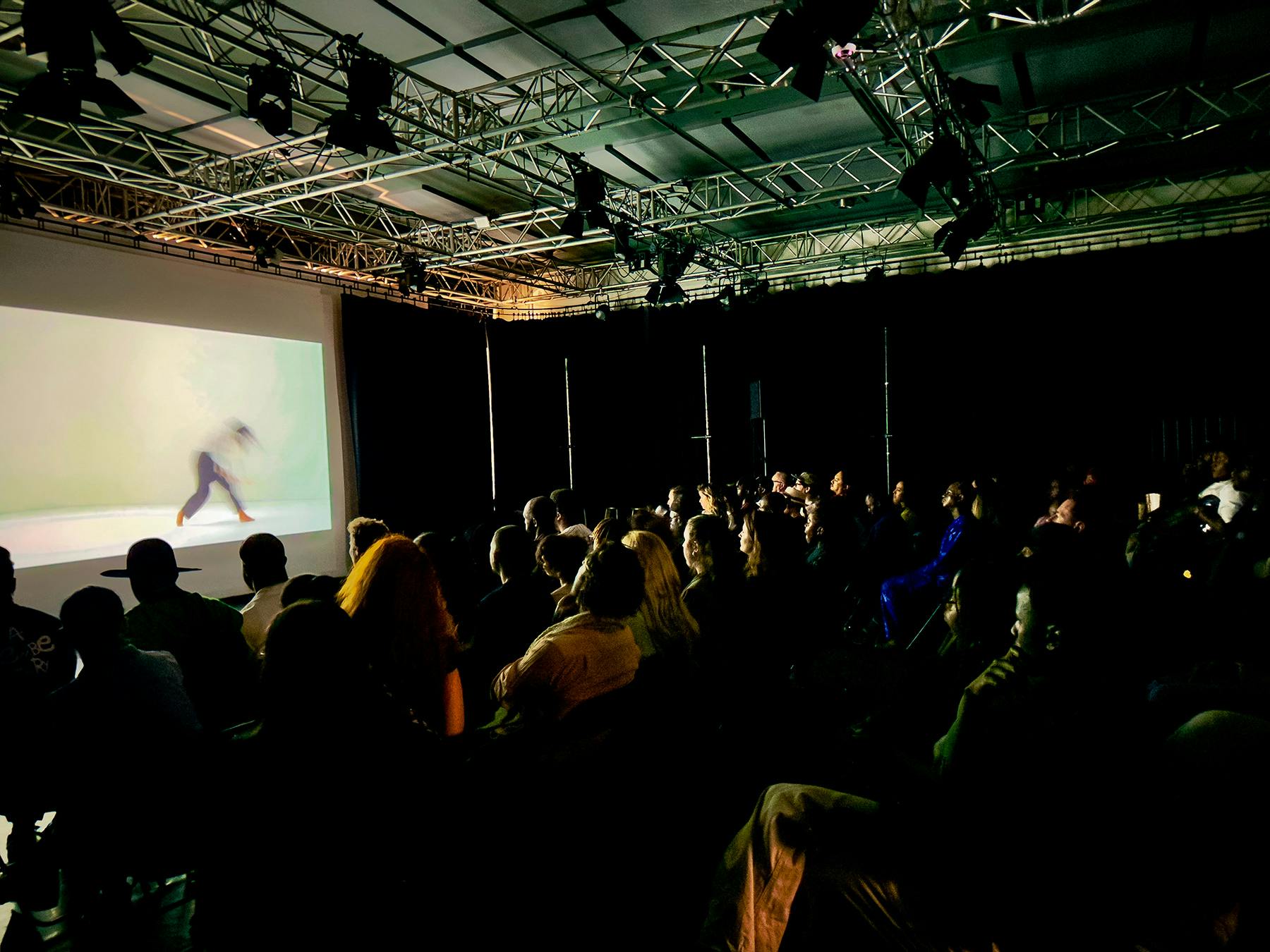 Nosakhari Kickstarts London Fashion Week with Unique Film Festival Celebrating Storytelling's Triumphs & Challenges
In the heart of Shoreditch's Richmix Cinema, a mesmerising green glow set the scene for the Nosakhari Film Festival. This ambiance provided the canvas for a night dedicated to the powerful art of storytelling – a tool that shapes perceptions and sparks change.
Kicking off London Fashion Week, the festival stood as a glowing tribute to storytelling through cinema. It magnetised a diverse audience, bridging the worlds of fashion and film in a collective ode to creativity.
Guests indulged in a 50-minute cinematic journey. Five handpicked short films, crafted by renowned filmmakers like Louis-Jack, Ella Ezeike, Abraham Adeyemi, Dumas Haddad, and Diana Olifirova, took centre stage. Furthermore, the event unveiled "Afflatus: Able," a poignant retelling of a tale from the 1968 Olympics, a story often overlooked in history's vast expanse. Each piece echoed the exceptional skill and varied insights of rising filmmakers.
In the latter part of the evening, a stimulating panel discussion took place. Led by the esteemed film Director and Producer Ade O Adesina, it delved into the world of these filmmakers. They opened up about personal experiences and the hurdles faced during their creative pursuits, offering a rare glimpse into the soul of filmmaking.
Andre Spence, a social entrepreneur, author, and mentor, graced the evening as the host. His dynamic presence injected another layer of magic into the night's tapestry.
Download the full Press Release – "Here"
Download the Festival Programme – "Here"