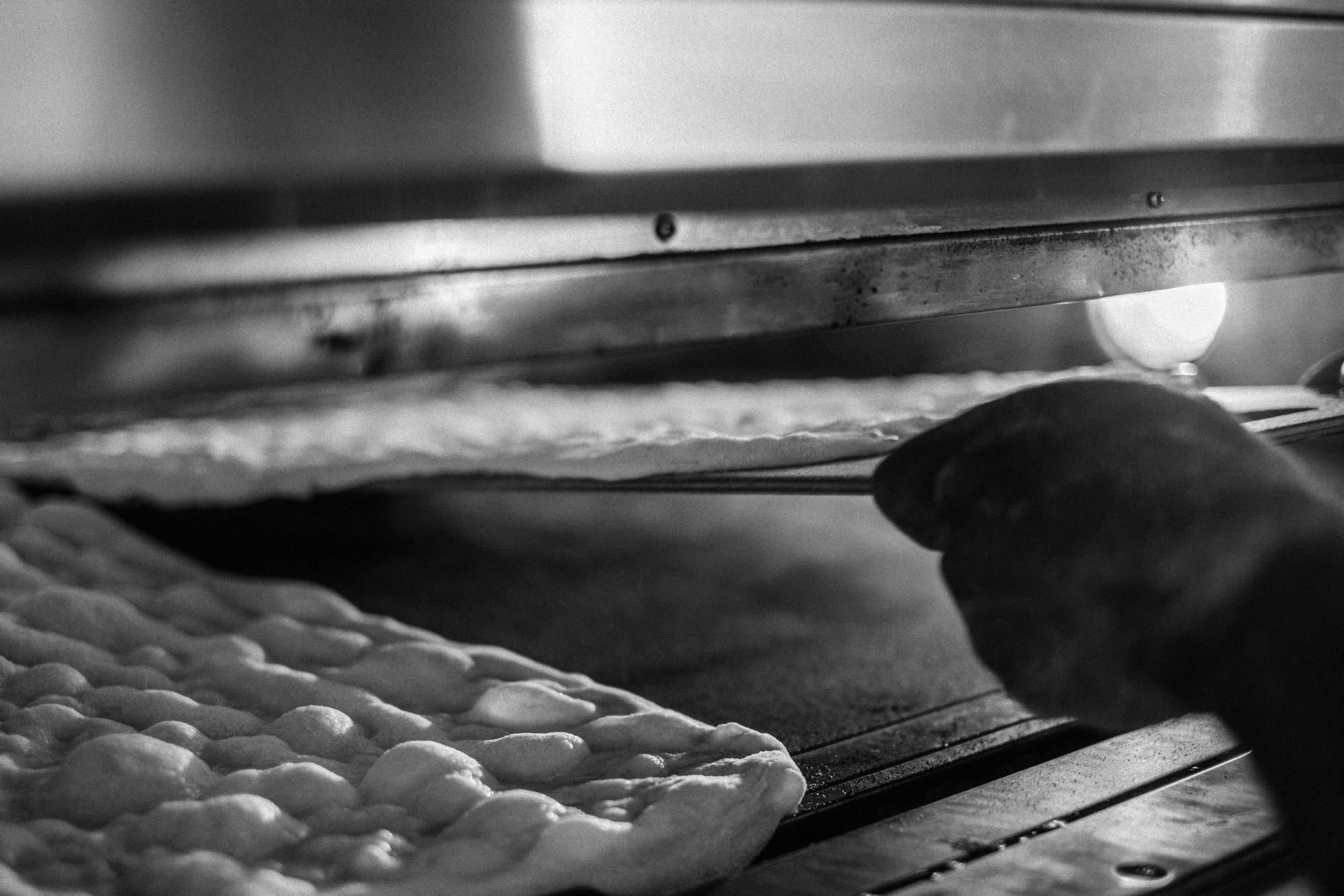 Defying all Odds – In Conversation with Ibrahim Songne
The self-taught pizza and focaccia maestro, learned a lot of what he knows as an apprentice in a pastry shop in his early 20s and on YouTube. He cut his teeth experimenting with breadsticks and crackers at home.
With this pizzeria situated in one of the most right-wing regions in Europe, Burkina Faso-native Ibrahim Songne is breaking down racial barriers one slice at a time. 
When he opened the IBRIS pizzeria/focaccieria in 2018, Songne could hardly convince locals in the small Alpine city of Trento to try pizza made by a native African, much less imagine his creations rising to the top of the global charts.  Last year, IBRIS was named one of the top 50 in the world by 50TopPizza.it.
"During the busy hours, I'd leave my [white] employees in the shop and leave, so locals wouldn't see me behind the counter. I did this so my pizzeria could take off and eventually the locals tried it and they liked it," he reflected, noting that overcoming racial bias is a challenge he learned to accept after immigrating to Italy in 2004, being ostracised as the only black child at Italian public school and being politely barred from renting apartments as an adult. "It's not right. And naturally you have to be calm and rise above it. You can surprise people this way."
Today, a line of eager visitors forms in front of IBRIS on any given day. Outside, Songne is flashing his Hollywood smile and serving pizza to the locals. "Around here, once they get to know you, they treat you like family," he says. 
The self-taught pizza and focaccia maestro, learned a lot of what he knows as an apprentice in a pastry shop in his early 20s and on YouTube. He cut his teeth experimenting with breadsticks and crackers at home. Today, he entices customers with spontaneous daily creations with catchy names like the Radical – a hit made with Fauvistic flair of farm-to-table ingredients like purple potatoes, stracciatella di burrata cheese and saffron. Another special is topped with rocket, nettle cream, a mix of red peppers and slivers of local trentingrana cheese.
"Africa is certainly there. We really like strong flavours. It's all about equilibrium, even when I mix mint, avocado cream. Little by little, I am introducing new flavours every week," he continues, noting that when he first moved to Italy, he detested pizza, mostly because it was boring compared to the symphony of spices he was used to in Burkina Faso. 
"The first time I had pizza was on the flight here from Burkina Faso. I was offered a pizza with olives and I threw it away. It was gross," he laughs. 
 He invented sweet Nutella flowers on Valentines or rather, "Singles Day," as he likes to call it. 
"I want all the singles to know that if nobody got you anything on the 14th, IBRIS is going to get you something. Every person that passed by got a nutella flower free," he quips. 
The secret, fans say, is in the yeast, which is the result of a five-years-going natural yeast or sourdough starter.  "I am very covetous of my recipe. I've only told one person." His dough needs 24 hours to rise and the finished product is much lighter and easier to digest than others, the toughest of Italian critics say.  
"The pizzas at Ibris are fantastic," Italy's top pizza food critics wrote.  "The dough is perfectly leavened, digestible and the toppings are rich and delicious. Refined ingredients have been used for the very imaginative combinations of each pizza or focaccia. The chickpea pie is very good and goes perfectly with the focaccia."
The review was a success on a personal level but also a collective one. 
While African immigration to Italy began to crest in the 80s and 90s, segregation and prejudice runs deep in this country, which only became a unified country in 1971 and is still hindered by regional barriers – both cultural and political. 
During the renaissance, young African children referred to as mori ("the dark ones") were brought to Italy as household slaves to serve Venetian aristocrats. In recent years, Italians of African descent have been subject to racial slurs and acts:  Most recently bananas were thrown at Italy's first Black governmental minister, Cécile Kyenge, and Italian-born and -raised soccer star, Mario Balotelli.
Ibrahim works with his brother and two close friends – together they weathered the pandemic with philanthropic initiatives like the "suspended pizza" which encourages customers to leave extra money for someone who can't afford it. 
"This initiative allows me to help a lot of people and pay homage to the people who believed in me," he said in an interview in Voice of America.