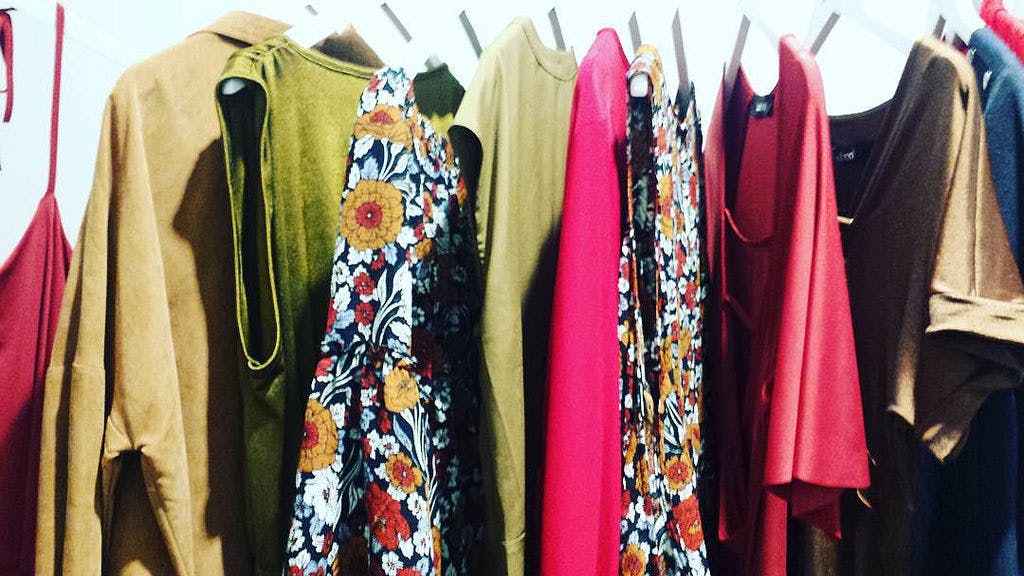 2016 in Fashion Retail – the Rise of M-commerce and Omnichannels
As far as fashion retail is concerned, "omnichannel" and "m-commerce" have definitely been the buzzwords of 2016. This year the twenty-billionth mobile phone was sold, and it's undeniable that smartphones, laptops, tablets and desktops are an integral, evolving part of the market. The need for a more integrated consumer experience has never been more evident, and this year saw the boundaries between the high street and the runway, e-commerce and m-commerce, continue to blur to a greater extent than ever before. True to from, fashion has been leading the way in m-commerce and multi-platform engagement.
Mobile purchases are responsible for almost half of all e-commerce, and forty percent of all UK fashion buys take place on smartphones. These trends are likely to continue – according to Popsugar's Anna Fieler, Generation Z are twice as likely as Millenials to favour m-commerce.
Smart brands haven't just built mobile sites, however – more valuable and visible are brand-specific apps like Asos', which has a tinder-style swipe-right-to-save feature and premieres soon-to-be-released designs. According to research by Criteo, new app users are twice as likely to return as mobile site users, and app conversion rates – the percentage of visits resulting in purchases – are higher than for desktop and mobile sites'.
According to Criteo's Jon Buss, "consumers now expect a highly personalised experience at all stages of the purchase journey". This means that at the very least mobile sites and apps need to be stylistically in-sync with desktop sites, as well as gathering and retaining customer information that can be instantly accessed from either medium.
But that's only the first step – Instagram, facebook messenger and snapchat have all been utilized by the savviest fashion brands to hammer home brand image and keep past and potential customers interested and aware. The development of a consistent multi-platform experience from high street store to e-store, app to social media – an "omnichannel" – has been pioneered by Burberry for years, but a significant marketing drive last year continued to integrate its platforms further.
In 2016 the company was one of the first to use Snapcodes on products in its stores, allowing customers to unlock behind-the-scenes content on its Steve McQueen-directed advert. Continuing to integrate more fully its physical and online aspects, Burberry has created a series of personalising filters on instagram, live-streamed its shows on facebook and unveiled collections online before premiering them on the runway.
They also launched their first ever see-now-buy-now collection at London Fashion Week and celebrated with a week-long showcase at Makers House, saturated with social media sharing opportunities. As well as this, the brand has ingeniously linked in-store retail with m-commerce with around 90 local stores supplying e- and m-commerce purchases. And it appears to be working – over half of traffic to Burberry's site is now through mobiles rather than desktops.
The "ominichannel" approach works both ways, however – from physical stores to e- and m-commerce, and vice versa. In a highly-publicised campaign, online retail site Missguided recently opened its first London store, with plans to open more in 2017. And somewhere in-between the traditional "investment purchase" luxury brands and fast-fashion "snacking" e-stores are brands blurring the online and physical boundaries of fashion retail further. Often referred to as "Netflix for fashion", Rent the Runway takes its lead from celebrity trends and high-fashion hits, stocking luxury garments that can be rented for a set monthly fee.
What is clear is that the rise in e- and m-commerce isn't just about the fashion industry (finally) catching up with technology. Whether it's about quality or cost, for a life-long ownership or just for a party, younger customers want to be engaged with and be able to identify with brands. The more seamless the integration of physical, online and social media outlets is, the greater the likelihood of building loyal customers – or at least of keeping up the hype. 2016 saw some explosive milestones for the fashion industry's approach to the internet – 2017 looks set for even more innovation.