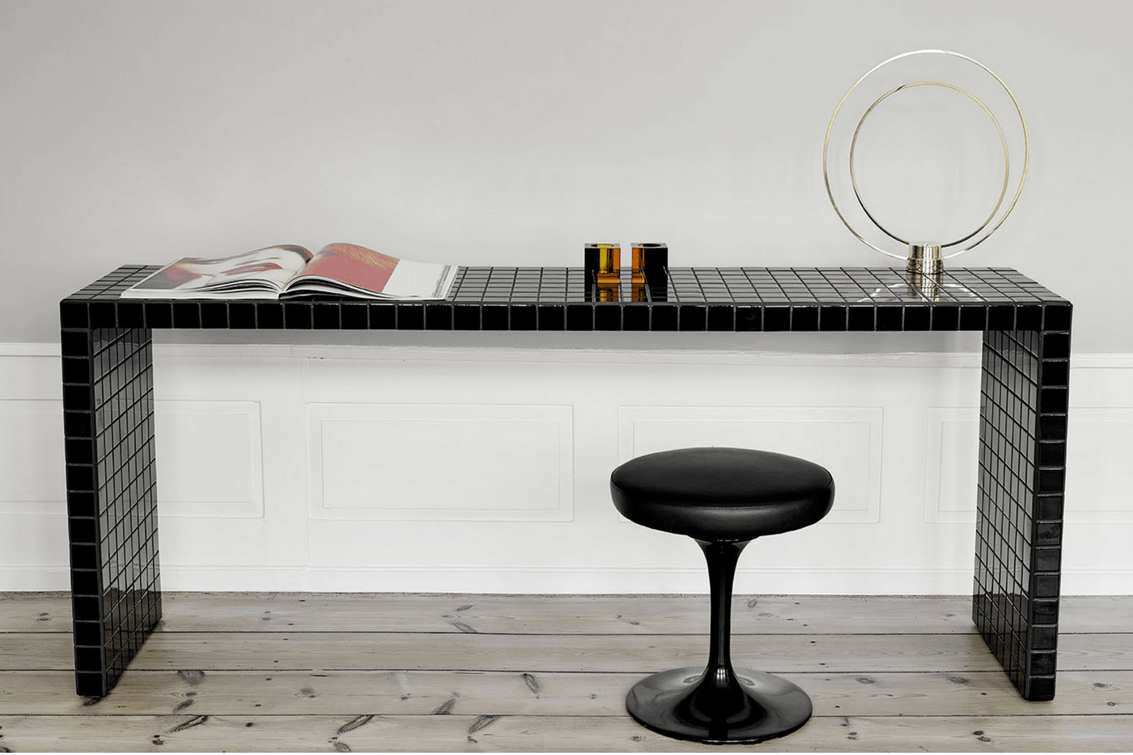 Nosakhari loves X Ikon København
Scandinavian minimalism meets innovative interior design.
Amalie and Sarah Thorgaard began their interior design brand last year, and their talent as already been recognised with a showcase at this year's Copenhagen Fashion Week 2017. It's well deserved – their wooden tables and block seats, beautifully tiled in a range of colours, are handmade in their Denmark workshop in line with an angular, minimalist aesthetic.
Their coffee tables, long and short console tables and cube seats are available in deep red, pale pink and bright yellow tiled finishes alongside the usual black, white, green and blue. The perfect addition to a professional or home setting, these products are proof that less can be more. Eye-catching, unusual and simple, quality materials and impeccable aesthetic are the main concerns of the sisters' new company.
Each table comes with discreet wheels so they can be easily maneuvered, and IKON even take personal requests for specific dimensions and colours.
Images Courtesy of IKON KØBENHAVN